Fort Lauderdale Airport guidelines for curbside pickups
Updated on 5/3/14
All pre arranged commercial vehicles must abide by the following rules in the Fort lauderdale international Airport for passenger pick ups:
As stated on page 6, point #5
5. Prearranged Limousines, Sedans and Vans
Prearranged limousines, sedans and vans are permitted to load passengers and their baggage by
either:
a. Parking in the designated areas on Level 1 of the FLL Parking Garages, meeting and
collecting passengers at the designated prearranged meeting areas located in the
baggage claim areas of the Terminals (see map exhibit 4). Drivers waiting for their
passengers in the dedicated waiting areas may hold one 12" x 12" sign stating the name
of the passenger and the transportation company.
b. Upon receiving notification that their passengers and baggage are immediately available
for pick-up Operators may load in the Commercial Passengers Vehicles Loading Areas
located on the Lower Level (see map exhibit 2) or the Departure (upper) level in front of
each Terminal.
No dwelling/staging is permitted. If passengers are not available, the vehicle must depart
Terminal curb immediately. Vehicles must load from designated loading lanes only, not from
driver thru lanes. Passengers shall load using curbside doors only. Drivers must comply with
directions of the Curbside Coordinator.
All Commercial Passenger Vehicles must display an Airport Decal issued by the County
Permitting Division.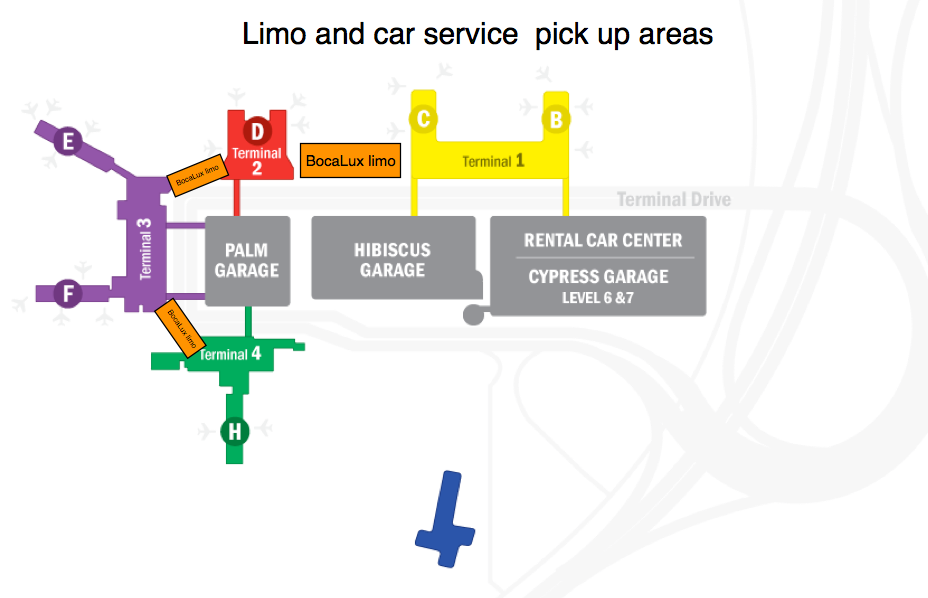 [button font_size="20″ color="#c8232b" text_color="#ffffff" url="http://www.broward.org/Airport/Transportation/Documents/GroundTransportatingOperatingGuidelinesMay132014.pdf" target="_self"]Read More information [/button]