Boca Raton Luxury Car service FL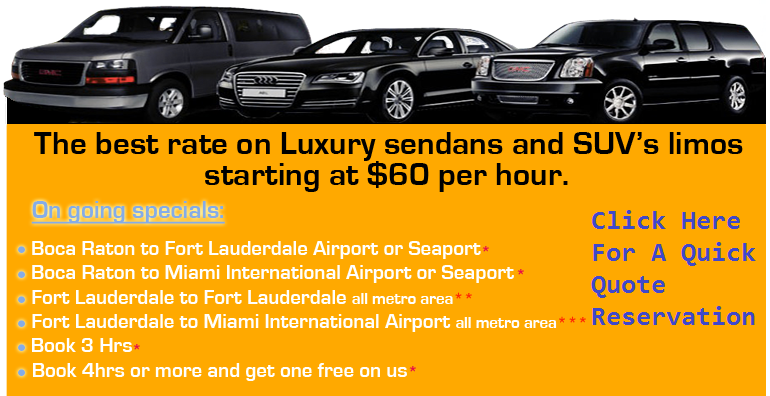 Boca Raton Luxury Car service FL
Tired of the hassle when looking for a transportation company that can provide an affordable and reliable car service? Look no further, when booking a luxury car service with BocaLux limo you will be riding and arriving in style. Enjoy luxury, comfort and convenience while you sit in back and get driven on a journey or to your final destination.
Other Car Service Options
Airport Shuttle or Luxury Sedan – Sit back in style while we go the extra mile!
**Prices are base on our sedan Audi A6
upon Availability**
Boca Raton Luxury Car service FL